Before there was the Macroeconomics textbook by William Mitchell, L. Randall Wray & Martin Watts.  There was us!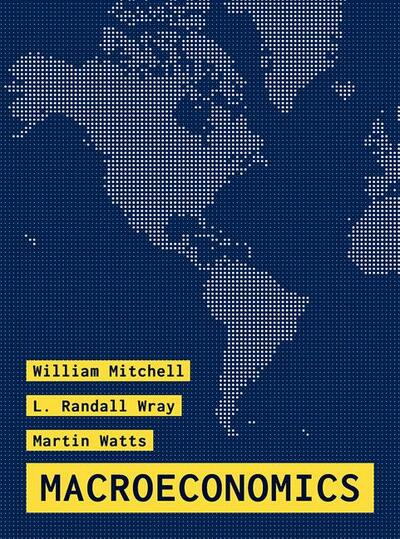 This site is dedicated to explaining how the modern monetary "fiat" system works.  We endeavour to explain the mechanics of modern money.  This will not be based on theory but fact.
Whilst we will attempt to keep it simple for the average non-economist, a basic understanding of early high school algebra will be necessary.
You can find it all under the #LearnMMT tab.
This school of thought is known by many names, Modern Monetary Theory (MMT), Chartalism/Neochartalism, Modern Monetary Dynamics or as we have called it Modern Money Mechanics.  These are all essentially the same thing.  It is considered a post-Keynesian school of thought.
Once modern monetary theory is understood, the ramifications of the system can be explored. For example, many MMT proponents take the view that the national government which issues the currency as a monopolist has a charter to advance public purpose (welfare) at all times even if, in doing this, specific private interests are impeded. In general, the advancement of public interest will provide a sound basis for private benefit also. But at times this will not be the case. (Bill Mitchell)
Some of the posts will be original work but most will be adaptation of others work on MMT.   Comments will be restricted on some of these posts (not all) and you will be directed to a link to the source document when a commenting facility is available.
We are in no way associated with the Modern Money Mechanics workbook released by Federal Reserve Bank of Chicago.